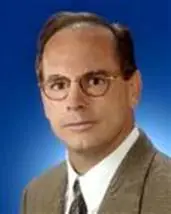 Crystal Pharmatech is honored to announce it has expanded its' leadership team to include Dr. Gregory A. Stephenson. This reflects Crystal Pharmatech's continued strategy to ensure the management team keeps pace with the company's expansion.
As Senior Scientific Advisor, Dr. Stephenson will report directly to the Vice President of Business Development, Dr. Robert Wenslow, and work closely with the research and development team to ensure clients are offered the highest level of service in the industry.
Before joining Crystal Pharmatech, Dr. Stephenson spent 27 years at Eli Lilly and Co. His tenure involved close interactions with discovery teams during lead optimization, development process chemists, and formulators with a primary objective of early selection of the physical form that provided optimal balance of physical properties to ensure adequate exposure, chemical and physical stability, and processing characteristics for its product's dosage form.
"Greg is exactly the type of individual we want on our leadership team. He combines unmatched expertise in solid-state chemistry with practical cross-functional experience of leading successful development programs" explains Dr. Alex M. Chen, CEO of Crystal Pharmatech Co., Ltd. "As we expand, we need to maintain a high level of practical development experience to ensure our customer needs are met. Staying on top of innovation while focusing on applied problem solving will continue to ensure Crystal Pharmatech remains the leading technology-driven CRO."
Founded in July 2010, Crystal Pharmatech is a global,technology-driven research organization with labs in China and the US with combined over 65,000 sq. ft. and over 100 employees. Our research focuses on form screening/selection, crystallization development and add-on CMC services that guide pharmaceutical companies to develop new drugs efficiently and effectively. With a leading platform in solid form research, Crystal Pharmatech has built successful business relationships with over 200 pharmaceutical companies with a primary focus of progressing compounds from candidate selection to IND application.